Mission of Alpina
Personal mission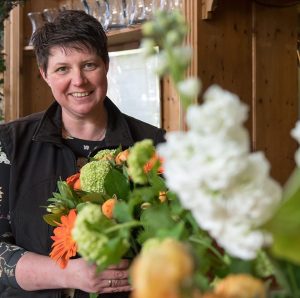 I show people possibilities when they follow their heart with courage and perseverance and thereby find solutions for questions they have. Where possible I help them with their implementation.
Company mission
With our team we provide the business and private market with fresh (sustainable) flowers and plants every day. Flowers and plants give people health and happiness and they express your emotion in both good and bad times. Sustainably grown flowers are important, which means that we also contribute to the environment and society.
Our vision
Alpina has been in existence for more than 128 years. With flowers our experienced, enthusiastic and creative team shows your emotion and they create the desired ambiance. Our professional florists (professional idiots) are experts in creating flower arrangements where ideas and emotions of our customers come to life. We support our customer with pleasure and enthusiasm.
For Alpina, sustainability is a way of adding value to nature. The earth, with everything that grows and blooms on it, deserves it. We must take better care of each other and our environment. That is why we rely on consumer responsibility. I show people what creative possibilities they have to translate ambiance and emotions into flower decorations.
"After all, nature is our greatest source of inspiration"