There is always a reason to give flowers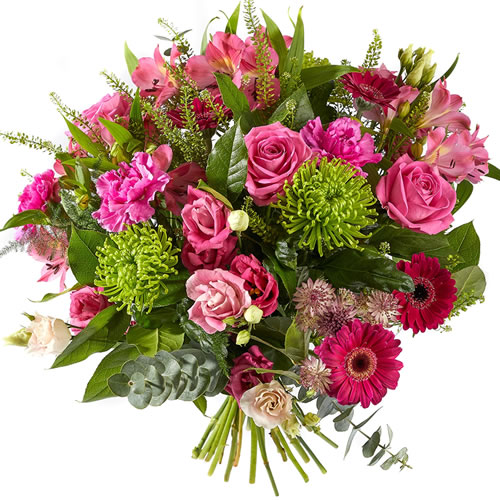 The health and safety of our customers and employees comes first. Following the developments and guidelines around COVID-19, Alpina is taking measures to reduce health risks. We follow all guidelines of the RIVM.
You can still order flowers, plants and arrangements through this site at any time (24/7). This also applies to flower arrangements for special occasions like funeral arrangements.
Our stores are open for Click & Collect.
If I order a bouquet online, will it still be delivered?
Yes, it is possible to order flowers online. We are still delivering flowers, plants and gifts 6 days per week. If you order a bouquet of flowers or arrangement before 13:00, it will be delivered the same day (mon-sat). Due to these busy times your order can be delivered later in the afternoon or even at the beginning of the evening. It is not possible to choose a delivery time. We make an exception for funeral flowers.
What measures does Alpina take to deliver flowers safely?
We provide contactless delivery of flowers to homes, businesses and the elderly. Our delivery staff delivers your bouquet to the door. To ensure correct delivery, we ask you to fill in the telephone number of the recipient when placing an order, so we can contact them (if necessary).
Are all types of flowers and bouquets still available?
There is enough choice to make a beautiful bouquet or arrangement. Occasionally we will use materials other than those shown on our website.
How is customer safety guaranteed in our stores?
Until further notice, our stores are only open to collect orders. We ask customers to pay contactless to avoid direct contact. We comply with the recommendations to social distancing.
Do you still deliver abroad?
In some countries there is currently no delivery. Please contact us for more information.